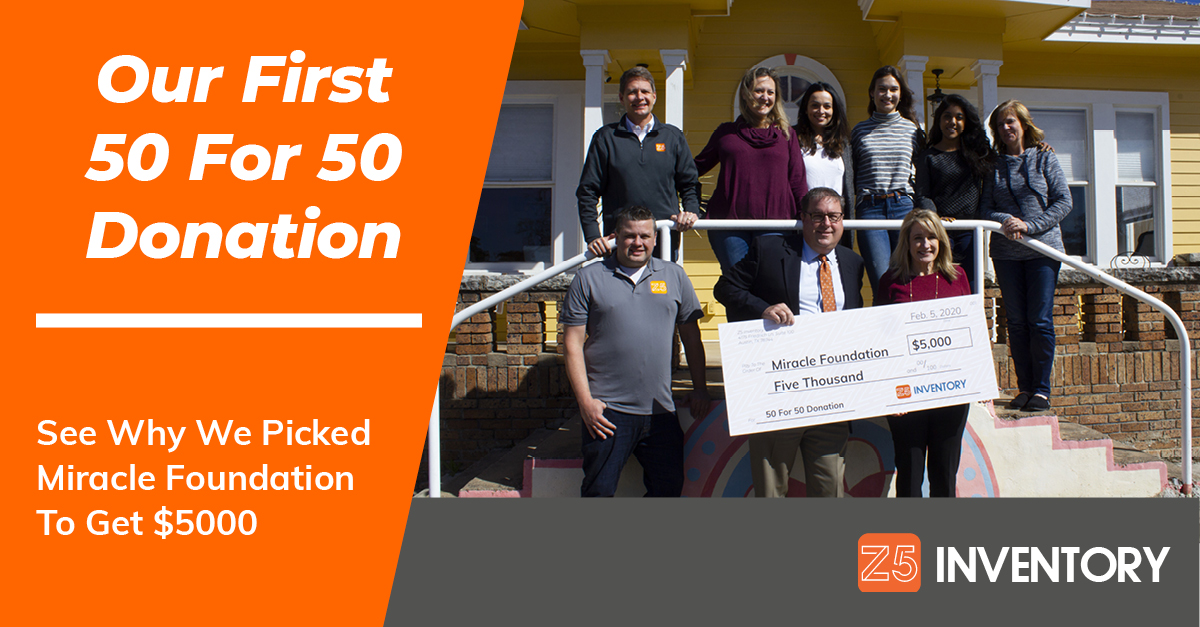 Yes, we cut our first $5000 check to charity. And we couldn't be happier about who got it.
Continue Reading
Read More
Topics: selling medical inventory, reallocation, supply chain management, videos, charity, digital supply management, healthcare inventory, donating medical supplies, buying medical supplies, hospital supply chain, 50 For 50, donations
To celebrate our fifth anniversary, we're challenging hospitals to save $50 Million. And if they do, we'll donate $50,000 to charity.
Continue Reading
Read More
Topics: selling medical inventory, Z5 Reallocate, supply chain management, medical supply, savings, charity, digital supply management, excess inventory, healthcare inventory, buying medical inventory, donating medical supplies, 50 For 50