The Z5 Inventory Platform
A solid foundation for the software and services you can use to meet your expiration avoidance goals.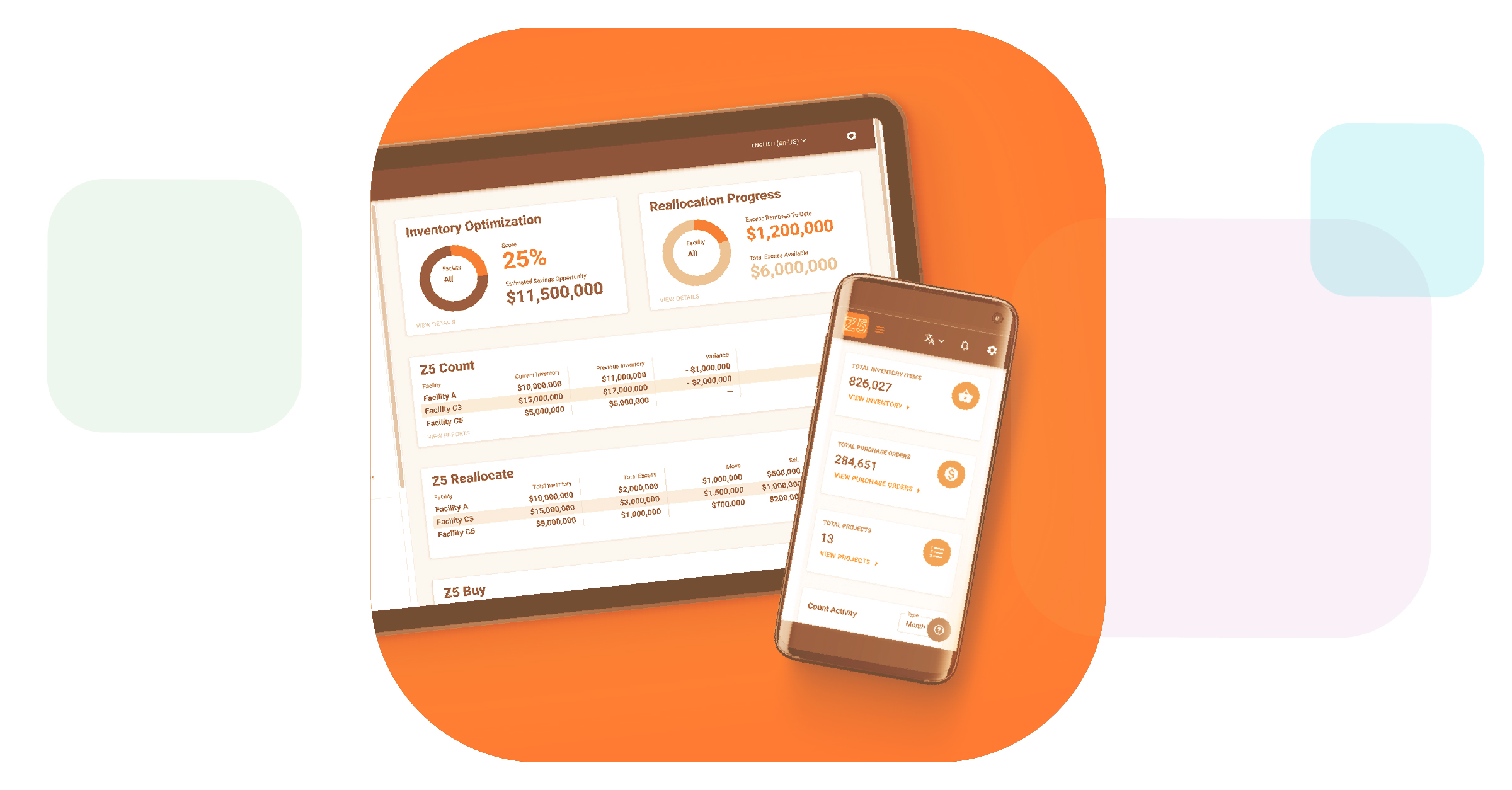 Maximize Savings while Conducting Routine Operations
The Z5 Inventory Platform is newly redesigned to help healthcare providers redefine how they manage their supply chains.
We took our years of experience working in healthcare facilities of every size and storage environments of every kind, and we added features and functionality to our mobile app and online dashboard to make valuing inventory and identifying savings opportunities more efficient.
But avoiding the high cost of expiration is a process, and every healthcare provider is different. So we want to customize our software, services, and staff to the exact specifications that will help hospitals serve their communities best.
So tell us what you need to get started making inventory optimization a part of your daily supply chain management tasks.
Automatic Analytics
Identify excess product as soon as you identify what you have on-hand. Maximize your savings opportunity with recommendations built in.
Industrywide Product Database
Use our master item catalog of data from every major medical supplies manufacturer to supplement your data.
Barcode Scanning
Pull up product info on the mobile app faster than ever by scanning UPC, GTIN, NDC, or custom barcodes in an instant.
Intuitive Searching
Find unusual or unlabeled product data quickly using our NLP-enabled elastic search function. Search by manufacturer, product, description, or any combination of information you can find.
Reliable Infrastructure
Count on your data being safe with automatic backups and instant wireless data upload. Use the mobile app and web dashboard without interruption thanks to the reliability of a system built on Amazon Web Services.