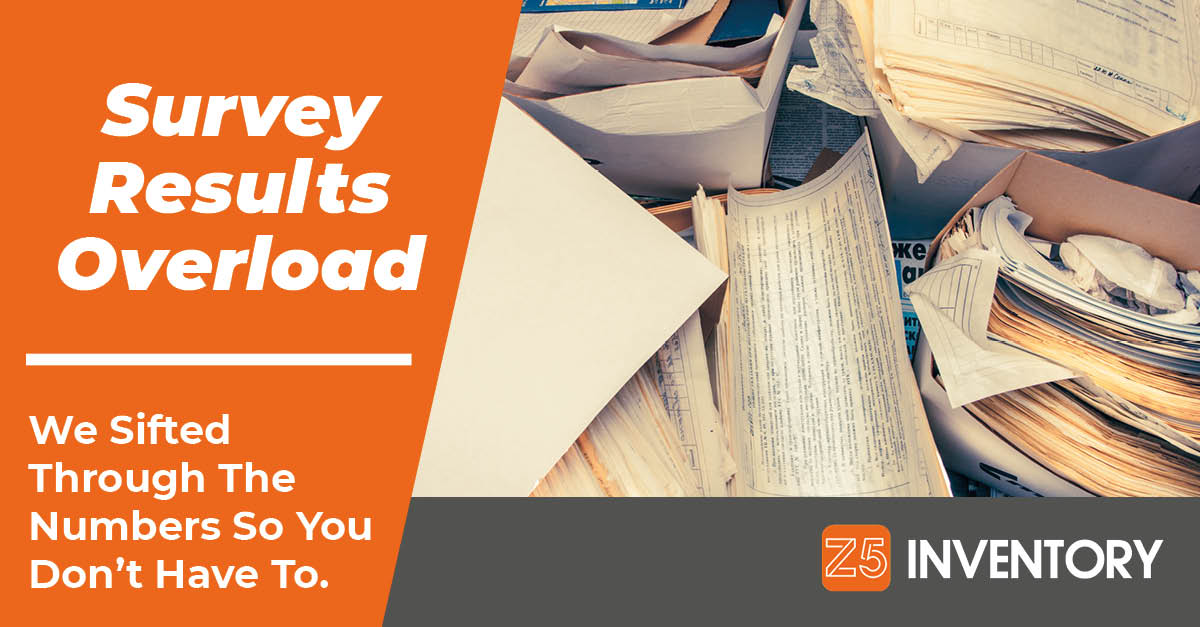 It seems like every day a company has reached out to your peers and other healthcare experts to conduct a survey or study about the state of healthcare.
Odds aren't bad that you've been contacted to respond to a series of questions yourself. But, while the survey may take five minutes to finish, it takes a lot longer to sort through the results. Because, as HIMSS wisely pointed out recently, data doesn't mean much without storytelling.
We've got you covered on that last point. We ran through a frankly exhausting number of studies recently to bring you the most relevant and give you the high points.
If you remember our coverage of the recent Cardinal and Syft surveys, you'll know we do all the reading for you and save you from having to jump to conclusions.
MATERIALS & LOGISTICS
Controlling Cost
Your peers (and probably you) are concerned about controlling cost. The vast majority of healthcare workers want higher visibility into process inefficiencies, and the top inefficiency is named as paper or manual processes. (Sound familiar?) And the top area for reducing spend? Medical supplies.
Supplier Relationships
Are you leveraging your relationships to get the best results? What about tracking your supplier relationships to ensure high quality service and reduced risk? Under half of supply chain pros do, but the majority see the value in both, because a good relationship with your supplier will bring you both to new heights.
Supplier Risk
The experts weighed in and agreed that the policy decisions that will affect logistics in 2019 and beyond are: trade wars changing trade networks, product recalls, and wait times increasing at borders and manufacturers. Are you planning far enough ahead to prevent these from impacting you?
TECH & SECURITY
Security Concerns
Nearly half of all healthcare workers surveyed are concerned most about cybersecurity risks coming from outside sources, with the highest concern among executives being Internet Of Things vulnerabilities. We've talked extensively about security risks, and this survey makes clear the dangers of public perception when a breach does occur on your watch. (Hint: it's not good.)
Tech Improvement
The good news is that technology implementation is improving across the board. The bad news is that it isn't necessarily leading to better or more helpful data. Part of the reason might be the lack of investment in analytics that provide meaningful change-empowering results.
GENERAL HEALTHCARE
Most Valuable
Out of the Top 25 Most Valuable Healthcare Brands, you have to scroll down to #9 to find a hospital operator. And it's one of only two on the list. That should give you some insight into the clout manufacturers and distributors are wielding. And also some idea of how you can squeeze some more savings out of them.
ASCs Increasing
How do you feel about competition with ASCs? Because, according to all the data, their presence in the healthcare field is only going to be increasing going forward. And they're going to be well-funded and extensively staffed.
Paying To Live
In a sobering numbers exercise, the New York Times tells us how much it costs to live an extra year. Even more motivation to bring down healthcare costs in at least that area that we can control – the supply chain.
THE BOTTOM LINE
Quality Care
Only a third of healthcare pros believe healthcare staff is trained enough on the need for quality. Part of that's attributable to misalignments of purpose and priority. Part of that is geographic, as it turns out – with New England ranking among the best healthcare someone can get, and the South ranking among the worst.
Unfortunately, when all the numbers are in, we can't keep control of everything.
What determines the quality of the care you provide is you. You're reading this, so you've got a head start on those who are just doing the same old thing. Keep improving constantly. Keep lowering costs. Keep seeking out cute cats on the internet when you get stressed out.