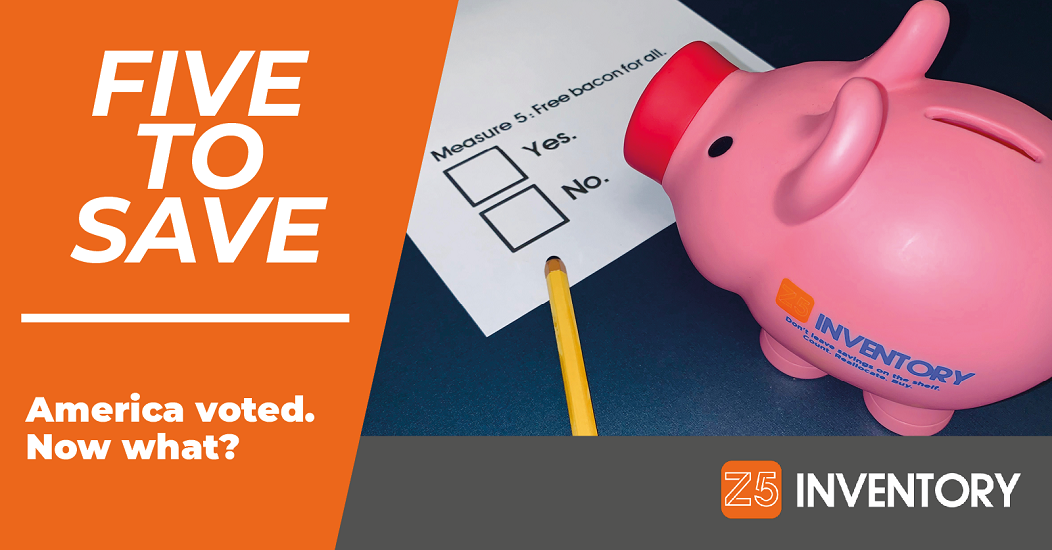 It happened. America voted. So... now what?
We'll take an appropriate amount of credit for inspiring voter turnout (as in maybe half of a vote in a minor local election). But we weren't the only ones fired up about our civic duty. Voting lines stretched to record lengths, watch parties raged all night long, and when the next day dawned, the same thing happened that happens after every election. Nobody was quite sure what, exactly, the future holds.
But there are a few smart people who have made some very smart guesses. So we've collected the best of those for this week's Five To Save.
BONUS: We're always fans of finding employees in places you might not expect. And it's a pretty safe guess that all parties can endorse hiring more veterans to supply chain jobs.
That's it for this edition! PLEASE comment below, email us, etc. Tell us what you liked. What was helpful. What you'd like to see more of.
Headline photo by Z5.