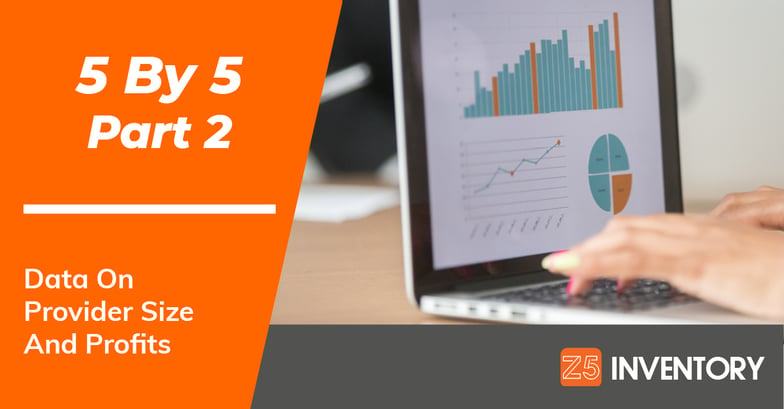 This is Part 2 of our series 5 By 5, which examines all the ways that data informs us about healthcare and some of the ways it hinders us.
In this edition, we're looking at one of the not-so-surprising drivers behind the high cost of healthcare: the size of healthcare providers.

Since the Adventist-St. Joseph merger is only the latest large merger to encounter resistance, let's get the big one out of the way.
30%
lower operating margins can be observed across U.S. healthcare providers. That's comparing 2018 to 2015, and though 2018 was a bit of a rebound year, the period between 2015-2017 saw margins tank more than 38%. Why should that be the case?
50%
higher merger and acquisition activity took place between the years of 2012-2017 versus the previous five-year span. That number dipped slightly in 2018, as did the dent to profitability that providers were experiencing. Sure, there are lots of numbers affecting margins, but it does give pause to the thought that larger groups are safer from financial instability. But...
2%
higher pay raises were given to executives at larger, higher-revenue health systems. So maybe that's one reason for the higher-ups to push for expansion. Which pairs interestingly with the fact that...
47%
of hospital leadership says that increasing salaries are the top source of pressure on their expenses (and, therefore, profitability). In fact, that more than doubled the next-closest pressure, which is - you'll never guess - strategic growth. Why might that not be more widely discussed?
72%
of Modern Healthcare's annual list of healthcare's most influential people is comprised of CEOs.
We're certainly not suggesting any cover-up or even conscious manipulation of the healthcare narrative in this country. But it is telling that - despite the constant pressure to reduce costs in supply chain - the biggest impediments to reducing the cost of healthcare just might be the expansion of provider networks and the personnel expenses that come with it.
We're offering several solutions to the supply chain cost problem. It just might be up to you to combat the rest.
Next time we'll talk about the high cost of saving money on healthcare tech.
Come back in two weeks. We're counting on you.