When You Want To Innovate, Communication Is King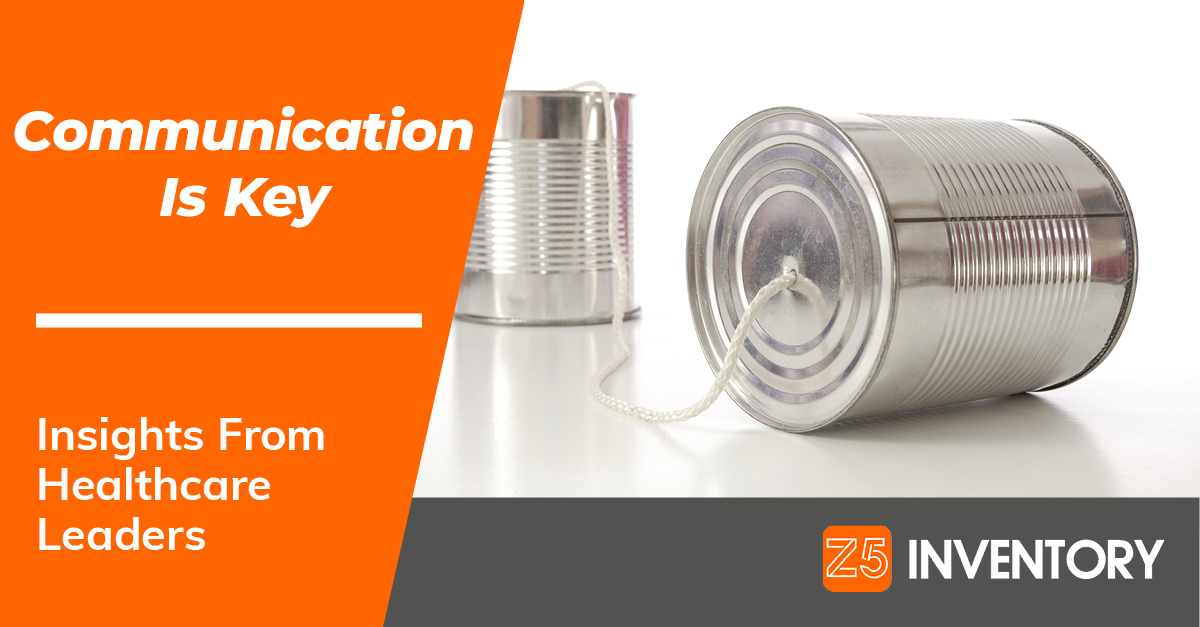 This was the biggest takeaway from our AHRMM19 presentation on "The Culture of Change."
We knew we'd get a lot of great insights from our panel of industry leaders – Andy Hamilton from MultiCare; Dan Hurry from Bon Secours Mercy; and Skip Mellinger from Centura – but we were particularly struck by the one piece of advice that came up again and again.
Communication should be your top priority.
Without constant communication, any enterprise is doomed to failure. And the panel was not just talking about implementing change. They meant the entire organization, period.
What steps should organizations take to make sure they're communicating enough to be effective? Mr. Hurry placed importance on having multiple points of contact. Have a dedicated online portal that all employees can access and discuss policy, but also have one-on-one meetings with people to make sure everybody is on the same page. Mr. Hamilton pointed out that his organization has regular "town halls" where all employees can discuss what is going on in their departments, what's coming up, and what they'd like to change.
That last part is key. Yes, an attitude of change needs to be exemplified at the top. Leadership that encourages out-of-the-box thinking, as Mr. Mellinger pointed out, will lead to improving processes across the whole organization. But that change has to come from the bottom-up, as well. Creating a no-fault culture empowers employees to "break some china" in the process of improving.
And, when the lines of communication are open all the way from the summer intern to the CEO, senior leadership can sign off and spread an idea quickly. Waiting periods kill innovation. And – as our own CEO, Carl Natenstedt, pointed out as he moderated the discussion – interns can have some pretty compelling ideas. Don't be afraid of listening to younger, newer members of the organization.
Collaborating means strength. If you're worrying that the people who report to you are trying to "step over your body," as Mr. Mellinger joked, you'll end up being right. Because you'll have stifled improvements, and the people with good ideas will eventually seem better suited to do your job than you.
Going even further, you might want to start working with the competition. That was ultimately what AHRMM19 was all about: healthcare supply chain professionals coming together from across the country – and from other countries, too – and sharing their knowledge of what worked and what didn't. Because if the entire industry gets stronger, that benefits everyone. A rising tide raises all hospitals. Or something like that.
The word "socialize" came up quite a bit during the panel. Ignore its controversial political connotations and focus on what it could mean for the people you work with. When you have an organization where everyone relies on each other, expects each other to up their game, and is able to keep each other accountable, you've got an organization that will succeed.