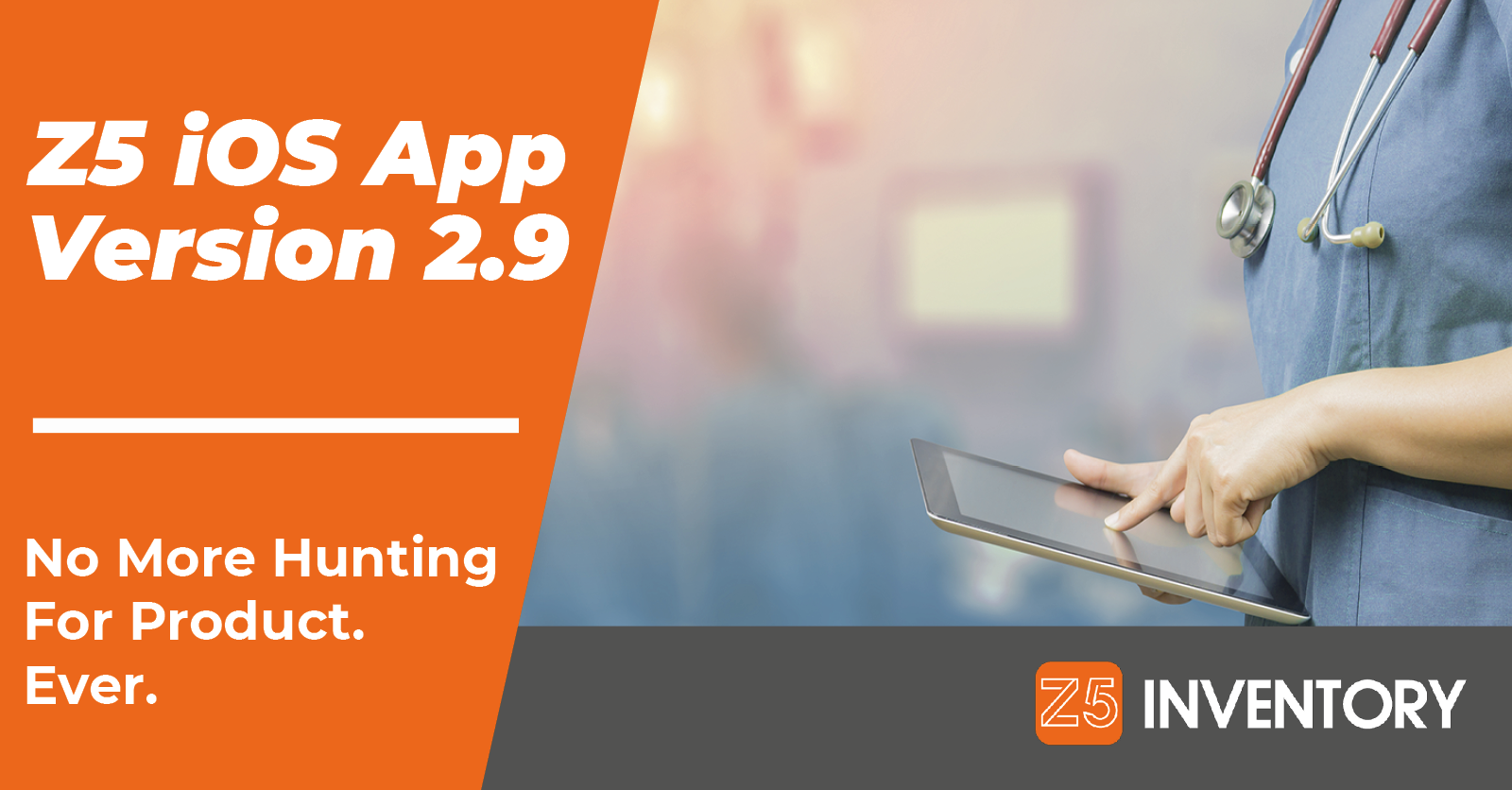 Version 2.9 of the Z5 Inventory App used nationwide to conduct physical inventory counts eliminates counting errors and identifies the location of every product in healthcare facilities.
It's not enough that hospitals are able to complete their counts in half the traditional time and receive their valuations instantly with the Z5 Inventory iOS app. To make the count even more efficient, Z5 redesigned how the app handles data and guides users straight to the task at hand - whether it's to Count, Reallocate, or Audit.
"The app is only fast if it's easy to use. So we've worked hard to align the app's language with what's actually being said in hospitals," said Carl Natenstedt, Z5's CEO and founder. "And the fact that you can use the app to identify exactly where product is on the shelf is crucial to Z5's long-term mission to reallocate product before it can expire."
Version 2.9 of the app provides the latest in a long line of improvements that includes:
Identification of exact SKU locations on every shelf for conducting inventory management and audits with unprecedented ease.
Training videos to get the count underway even faster and reduce downtime caused by technical questions.
GTIN and PAR item scanning for faster product identification.
In-app counting area creation and customization, including capturing pictures of counting locations, to tailor the count to every customer's needs.
Support for wireless printing of location labels straight from the app, which makes setup quick and painless.
Full, smooth integration with iOS 12.
The Z5 Inventory app has facilitated hundreds of physical inventory counts since its introduction in 2014. Eliminating the need for paper count sheets used for decades in healthcare, users of the Z5 app have reported hospital-wide valuations taking as little as a single day. With the addition of Z5's proprietary analysis to the gathered data, hospitals nationwide have reallocated millions of dollars' worth of product before it could expire, significantly lowering the overall cost for healthcare.
Version 2.9 of the Z5 Inventory app is available now to download on the Apple App Store for authorized users. Anyone interested in a preview or trial of the app should visit our Contact page.
Headline photo via Depositphotos / Z5.