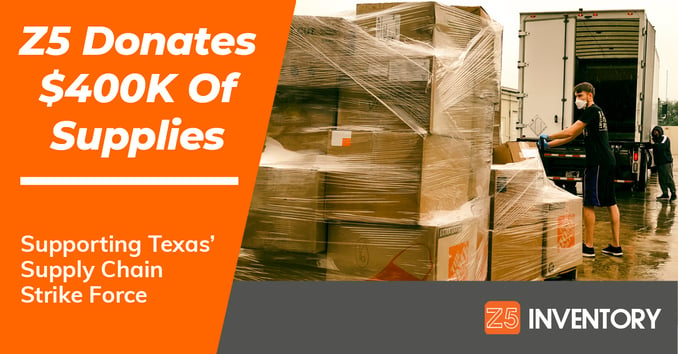 We're doing everything we can to help stem the COVID-19 pandemic. And one of the things we could do was donate medical supplies to the Texas Supply Chain Strike Force.
Several similar initiatives have sprung up to mobilize, centralize, and support the healthcare supply chains across the county (and across the world). Proper supplies are essential in the battle against COVID-19.
And though - again, we can't stress this enough - we don't have masks available for sale in our warehouse, we had several pallets of medical and surgical supplies that hospitals might find simultaneously crucial and difficult to procure in this time of strained resources.
In fact, we had more than $400K worth.
They say the government moves more like the tortoise than the hare, but we've got to give some kudos to the State of Texas in this instance, because within 24 hours of us reaching out to say, "We have some medical and surgical supplies you might be interested in," they had a truck backed up to the Z5 warehouse's loading dock.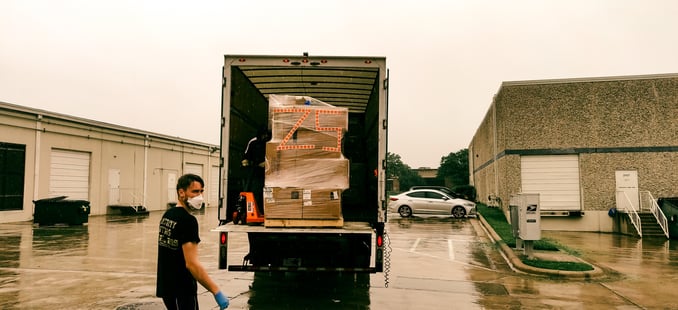 Our warehouse workers - as you can see - have continued to take the proper PPE precautions to ensure the integrity and sterility of these medical supplies and all the others they're shipping to hospitals in need.
This donation is largely a result of Z5 Reallocate, our effort to keep medical supplies from expiration. By helping hospitals move, sell, or - in this case - donate their excess and unused product. What one hospital won't use may exactly fill another hospital's need. And our proprietary analytics can tell the difference.
It's worth saying that, now that the State of Texas has all of the medical supplies it's gathering from us, traditional vendors, and unlikely donors like Austin's Apple campus, we have to wonder how they're tracking it.
Are supply chain task forces like Texas' able to keep an up-to-date count of their inventory? Can they track and avoid expiration? Z5 Inventory is currently offering its Z5 Count software for free to all facilities needing to track their PPE levels.
Maybe this time the State of Texas ought to call us.