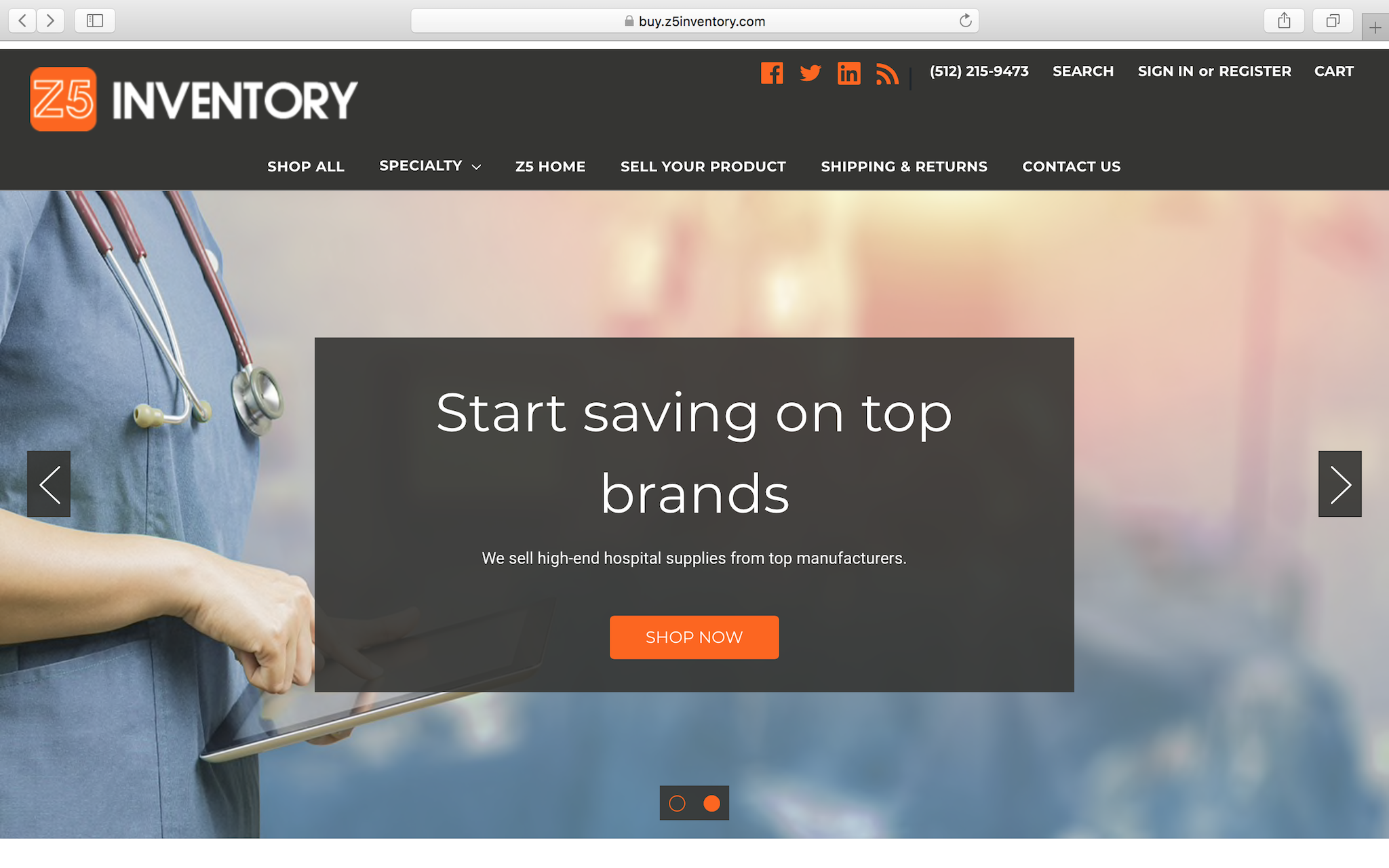 From its inception in 2014, Z5 Inventory has made its mission saving money for healthcare providers by optimizing their supply chain and eliminating product expiration. The latest effort in living up to that promise is the debut of Buy.Z5Inventory.com--the online store component of the Z5 Buy solution.
Bolstered by bulk purchasing contracts to collect excess and overstocked inventory from hospitals nationwide, the Z5 store boasts a wide selection of thousands of endomechanicals, orthopedic supplies, sutures, and more medical product at prices significantly lower than those manufacturers can offer.

"A crucial part of what we do is reducing the waste epidemic in this industry," explained Carl Natenstedt, CEO and Co-Founder of Z5 Inventory. "Taking product from a shelf where it would sit until it expires and putting it in a facility that uses it every day seems like the obvious solution."

Buying and selling products at a discount is enough for many online retailers of medical and surgical supplies, but Z5 Inventory wanted to go further with the addition of Z5 Buy to its inventory management offerings. Healthcare providers can now take a full-circle approach to product procurement.

Partner hospitals utilize the Z5 Inventory Platform and apply a proprietary Z5 algorithm to their on-hand inventory to identify product likely to go to waste, then sell that product to and through Z5. And, thanks to Z5's analysis of their inventory usage history, Z5 Buy is able to offer hospitals only the product that they need at exactly the time they need it.

"What's even more valuable than what we have in our warehouse is the fact that we're empowering healthcare providers nationwide to use deep analytics to anticipate their product needs," explained Shane Pratt, SVP of Customer Experience for Z5. "We're not just offering what hospitals are already buying; it's what they're actually using."

Saving hospitals by lowering the price of medical supplies--as well as redistributing product between hospitals so that no medical supplies go unused--Z5 Inventory is increasing expiration avoidance, helping partner hospitals better serve their communities.

"When hospitals throw away millions of dollars of perfectly good medical inventory every year, then pay a premium for replacement supplies, it benefits the supplier and hurts the hospital every time," Mr. Natenstedt added. "I'm honestly surprised it took this long for healthcare to accept an alternative."

New and existing Z5 customers can search the catalog of products available and offer their own products for sale in the store now live at Buy.Z5Inventory.com.