Sustainable Healthcare Starts In The Supply Chain | Five To Save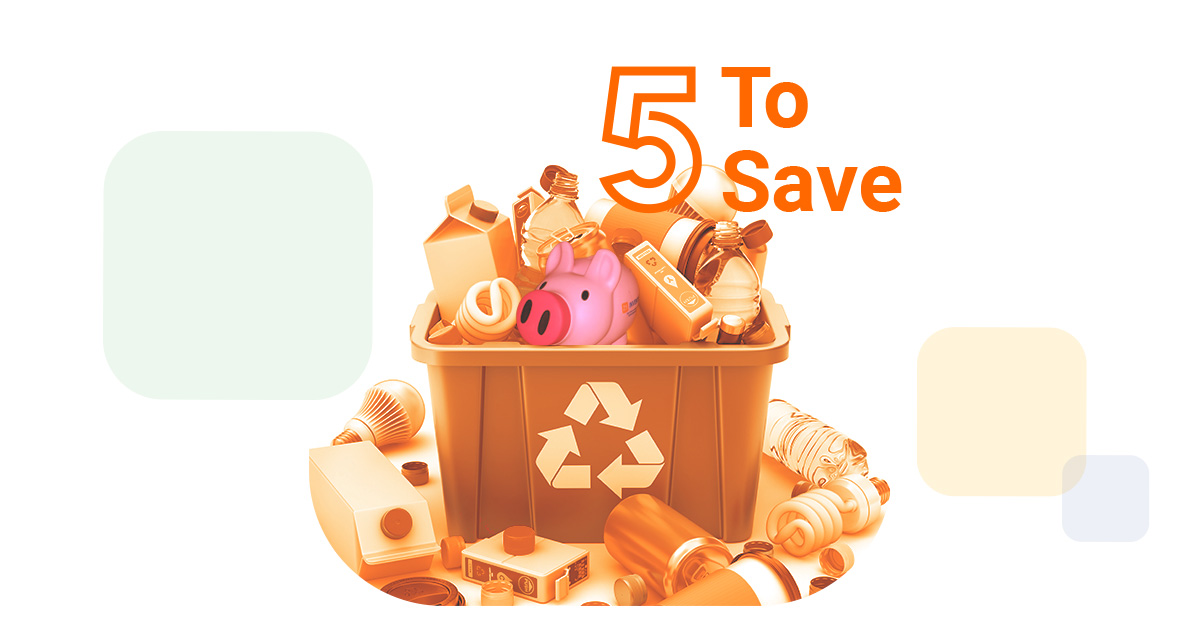 It's the time of year when everybody is seeing green, so let's take a look at some recent news about how sustainable and efficient healthcare providers are (or aren't).
Around the Z5 Inventory offices, we're thinking about this all the time. Reducing the amount of waste generated by healthcare facilities is kind of our whole deal. But we know that's not always the top priority for the people involved in healthcare's supply chain.
The finance team is concerned primarily about savings opportunities. The clinical team is concerned exclusively about having the supplies they need. And the supply chain team is stuck in the middle, concerning themselves first and foremost with getting those supplies by any means necessary.
Green initiatives almost always take a backseat. This week's Five To Save demonstrates why we should rethink their priority.
Let's start with some good news.
1. COVID-19 numbers are down almost everywhere in the country and almost everywhere else on Earth, too. Cases have spiked dramatically along Asia's east coast, which could have dramatic effects for the supply chain, but the current demand on US healthcare providers is lower than it's been in a while.
2. Along with that good news, the WHO announced the not-so-good news that the amount of waste created to fight COVID is a threat to health all its own. A significant percentage of waste management providers are unable to keep up with demand, which leads to dangerous conditions for their - and your - communities.
3. Now that we can generally say that the burdens of providing care and procuring the supplies to provide that care are lessened somewhat, it's time to start thinking about how healthcare providers can source more responsibly and sustainably. AstraZeneca's commitment to manufacturing less harmful inhalers is one small example of the kinds of work that we can do to prevent our healthcare methods from ultimately making our communities less healthy.
4. Combating waste and greenhouse gas production isn't just good for your community's health. It will also help keep your supply chain as unaffected by climate change as possible. That said, you should start forging new links and reinforcing the existing ones in your supply chain now, because climate change is already disrupting the supply chain.
5. Having a versatile, reliable, and innovative supply chain is part of what enabled Z5 Inventory partners to make the "50 Best" list for healthcare provider supply chains. 1 out of 10 providers recognized uses Z5 Inventory to help them count, reallocate, and source their medical supplies. They deserve a party thrown in their honor. As long as they clean up after.
If your facilities didn't make the list, let's start talking now about what you can do to improve your supply chain to improve your rankings - and efficiency - in the next year.