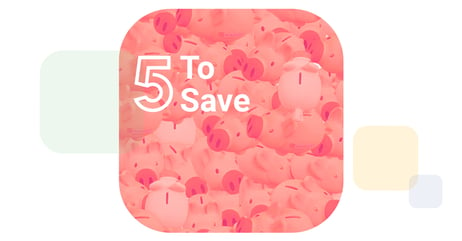 How is it that the phrase "the numbers are in" immediately conjures images of danger and doom? Can't "the numbers ever be good?
In the case of most of the news stories that we gathered in the last week, we're managing to put a positive spin on the headlines - even when there wasn't one originally.
Call it wishful thinking or a willful disregard of the state of the world. We'll call it this week's Five To Save:
The encouraging thing about levels of depression and anxiety increasing with time and with age - although it sure is hard to find one - is that fear is a great motivator. We've talked about this before. Lots of times.
But it keeps being true. So long as people keep being afraid of something, they'll keep acting to stay safe from that thing.
So don't lose your fear yet. Keep your masks on.