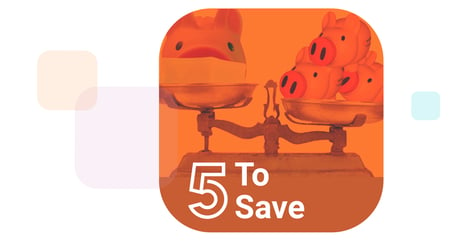 Everybody has been affected by endangered health, supply chain disruptions, and struggling to meet ever-evolving digital standards. But only healthcare supply chain pros have had to find solutions for it all.
(Hey, that's you! And us! What a lucky bunch we are.)
We asked in our last Five To Save if we're due for more healthcare delivery interruptions. Given that the situations that we described two weeks ago - cases on the rise, staffing issues, supply instability - are only continuing in the directions they were headed, we might be headed in that same direction: trouble.
Here are the specifics of that trouble we ran across this week:
Let's end on that rare positive note (okay, semi-positive) and remind you that we've got more articles and goodies in our Five To Save newsletter. Sign up and read on your own time. (Like any of us have our "own time...")