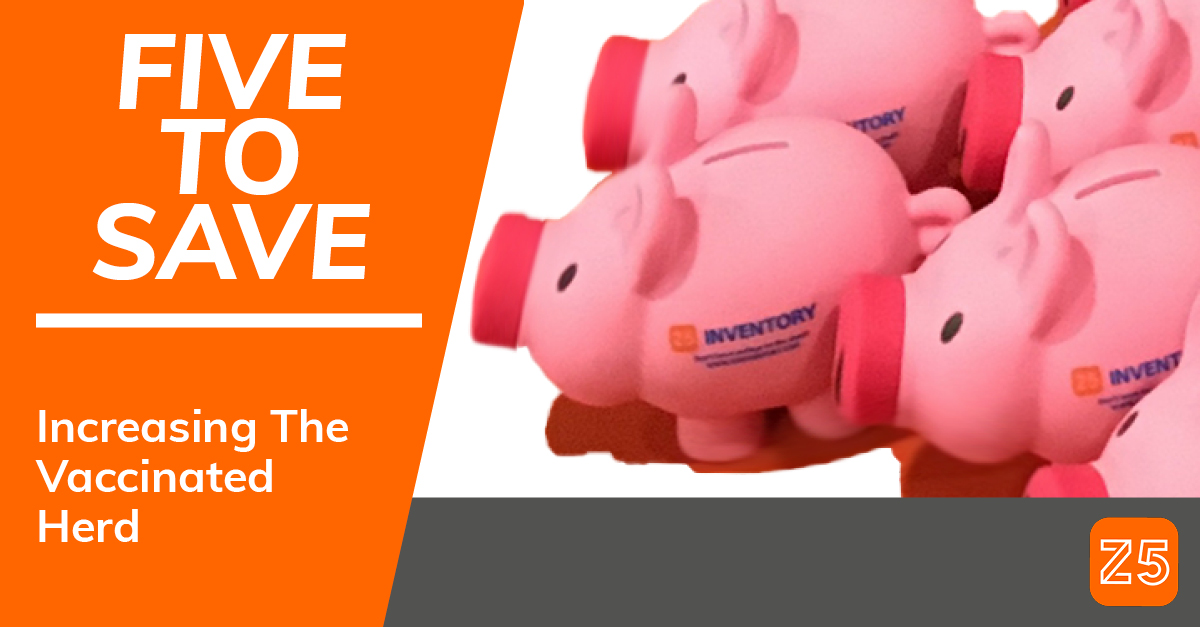 We could see a massive drop-off in COVID-19 cases by July as long as there isn't a massive drop-off in the pace of vaccinations.
So although vaccine hesitancy is going down all the time, how can the vaccine-positive help that process along (or at least not make the hesitant outright resistant)?
Do you feel more hopeful, more healthy, and more free to go where you want and do what you've been putting off for months? Great! Sharing that feeling might just help other people feel the same way.
If you've been hesitant to sign up for the Five To Save newsletter up till now, hopefully you're convinced to jump on-board by this hearty endorsement from a Z5 employee who was contractually obligated to provide a hearty endorsement:
"The Five To Save newsletter made me more knowledgeable, improved my relationships, and cleared up my pet fish's chicken pox. Now what were you saying about free donuts*?"
*The Five To Save newsletter may or may not provide free donuts to subscribers.