Medical Supply Donations - How To Give & Receive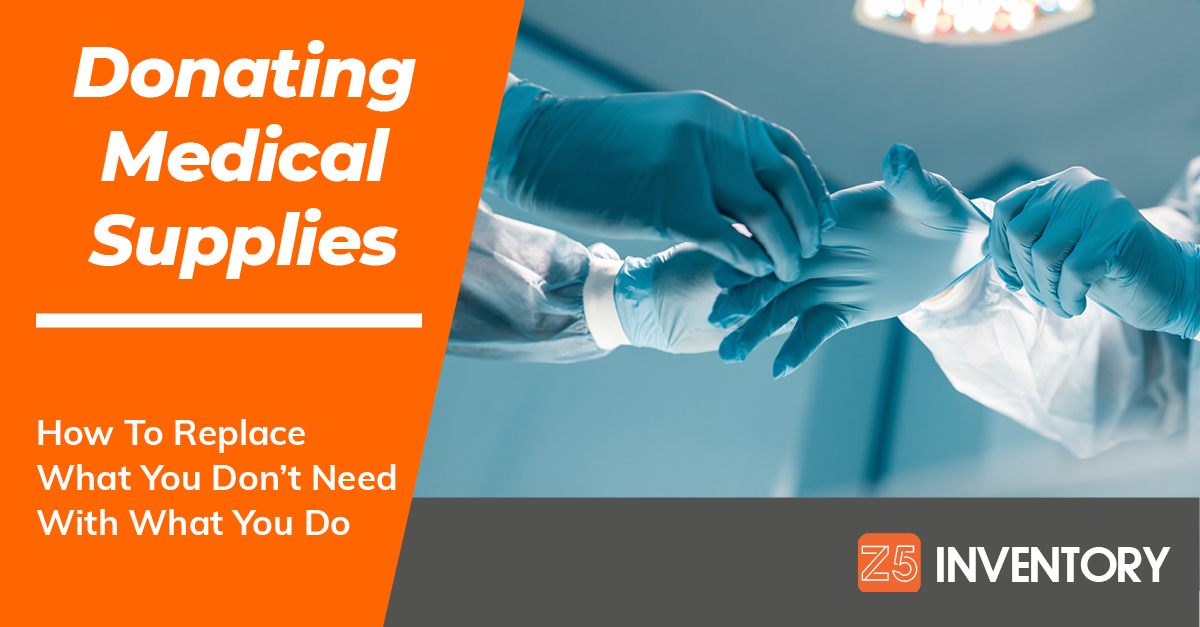 The need for respirator masks and personal protective equipment is dire. But not all supply shortages or excesses are that obvious.
In light of the COVID-19 pandemic, hospitals worldwide are struggling with their inventory levels, particularly where PPE is concerned. (Here's your reminder that we're currently offering our count software free to any hospital that needs to keep tabs on its PPE levels.)
In response to pleas for medical supplies like that of the New York Governor and our own Texas Governor creating a healthcare supply chain task force, individuals as diverse as the head of Apple and woodworking hobbyists are organizing donations of masks and respirators.
And manufacturers of all kinds are pivoting their factories to fill requests for millions - millions - of understocked supplies.
THREAD: I mostly talk about movies on here, but here goes. We are currently pivoting our factory to solely make surgical masks and other medical garments in short supply. We can make 2 million masks a day, and are looking to help in any way possible during this time. #COVID19 pic.twitter.com/dOX7N3e1GJ

— Jeffrey Zhang (@strangeharbors) March 20, 2020
Over the course of hundreds of hospital inventory counts, Z5 Inventory has become extremely familiar with the problems of stock shortages and overstocks.
Even this year, when hospitals are struggling to stock their most essential supplies, we would be willing to bet there will still be an approximate $5 Billion worth of medical supplies that go straight in the trash.
(That number will probably be higher this year, actually, since supply chain teams are overworked and focusing in the extreme on their most essential supplies, like PPE.)
That's why we started helping hospitals analyze their needs and move supplies from hospitals where they aren't needed to facilities where they'll be used. We've prevented literal tons of medical supplies from going, unused and unopened, to the landfill.
And we want to help you right-size your inventory.
Let us provide your hospital an inventory analysis that outlines the options for moving, selling, and donating your excess medical supplies. Joining the Z5 Inventory network connects you to dozens of other systems and hundreds of other facilities, all of which have product that might benefit you.
Because, as we're all witnessing more and more each day, right-sizing hospitals' medical and surgical supply inventories isn't just good for business. It's essential to saving lives.
Making sure that every healthcare worker has what they need - or as close as we can possibly get them - is the least we owe the people who are working hardest to keep the rest of the population safe.
Some of Italian nurses & doctors after long hours of work in intensive care. ❤️🇮🇹 #COVIDー19 #respect pic.twitter.com/6Fc4H9XWz4

— thetraveller_artists (@ThetravellerA) March 22, 2020