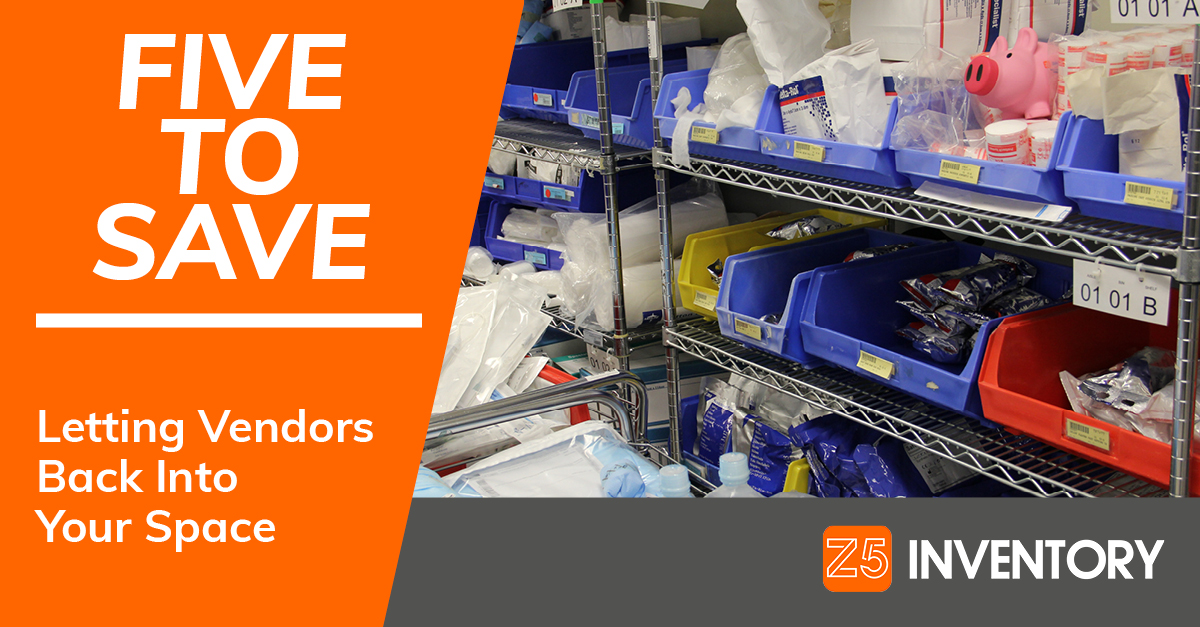 We thought we'd put together advice for vendors on what hospitals are requiring - and for hospitals on what they ought to require from vendors - during the ongoing coronavirus crisis.

You can find some of that in our podcast episode this week, in which our VP of Operations - who's been coordinating with and within hospitals since the pandemic began - shares his observations about how hospital protocols have evolved and how hospitals' partners can come prepared for that first temperature check.
Onward with other people's advice:
*The data that is accessed, processed, and provided by Z5 Inventory every day includes no patient data, so we're rarely required to interact with IT departments, but we are overcautious about encryption and accessibility all the same. We believe that's what good partners do.
**We believe good partners also align their values with yours. It might be worth investigating whether they're dedicated in making the "care" in "healthcare" competitive. (And maybe whether your organization is, too.)