Coloring Outside The Lines During A Crisis | Five To Save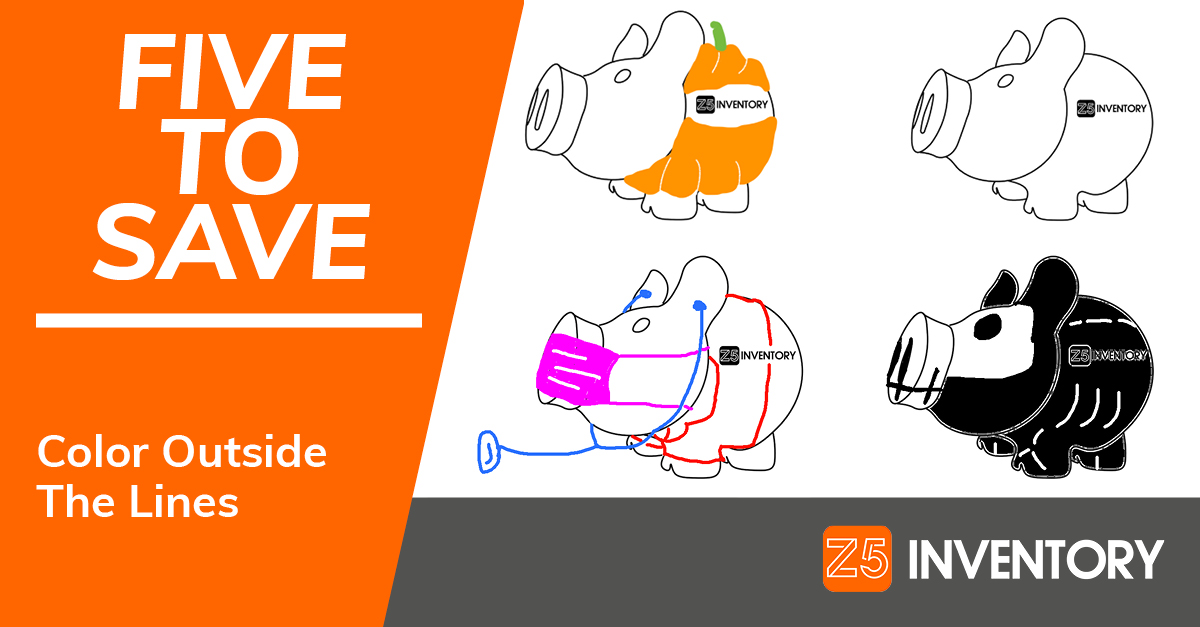 In addition to the serious news of the week, we're also bringing you a goofy way to distract yourself for five minutes. What a deal!
First things first:
Coloring Contest!!
We assume you need something dumb and fun to distract you right now, because we know we do. So here's our first ever piggy bank coloring contest.
Turn our piggy bank mascot into a spooky monster in honor of the season or a colorful turkey in honor of the upcoming season. Or make it whatever you want.
(As you can see from our examples above, it doesn't have to be a Rembrandt. Not that Rembrandt ever did a coloring book. Although that does sound pretty great.)
Click on the picture below to download it.
Color it however you like (on your phone; on an online tool like CanvasPaint; or the old fashioned way by printing it out and applying some festive crayons to it).
Then send your version (a file or scan or picture of your picture) to marketing@z5inventory.com.
There's no limit to how many entries you can submit, so go crazy. Get coworkers and kids and strangers' kids involved. (Please ask the strangers' permission first.)
We'll post our winners - and give out a FABULOUS prize - next week.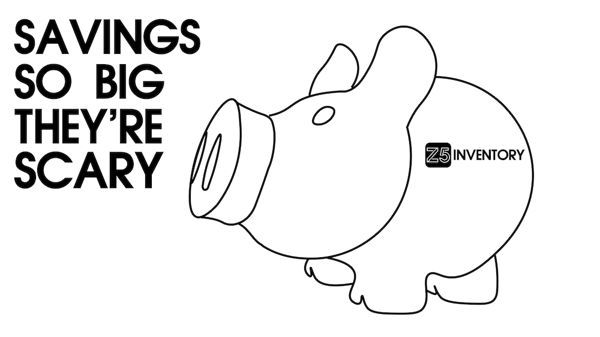 Okay, on to the "serious" stuff: this week's five articles.
But, really, what you should be taking the most seriously is our coloring contest. You could make the pig into a tie-dye hot dog or tartan helicopter. Just THINK of all the possibilities...