Cases Are Up. Staffing Is Down. Are We Due For More Healthcare Delivery Interruptions? | Five To Save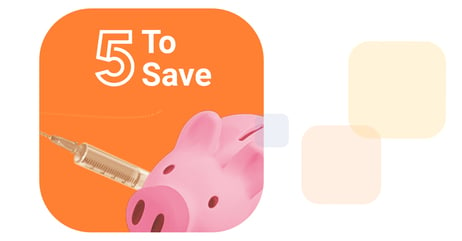 Public health issues are always tricky to tackle, because the people who are supposed to be tackling them are just as likely to be affected as they people they're trying to keep healthy. This is true for issues like overworking, unhealthy diets, and financial instability leading to heart disease and other health problems. And it's true for communicable disease.
With an infectious disease (this is normally where we'd say "cough, cough," but given the last year-plus, that phrase suddenly feels a lot different, doesn't it?), healthcare workers are often more at risk because they're more regularly exposed than the regular person.
This is obvious, right? We're not exactly breaking new ground compared to what others have been saying all along, or even what we've said before.
So this week's news might seem like it's not breaking new ground either, but we promise that none of this is a repeat. It just so happens that things seem familiar because we're repeating the same mistakes we've made before, so we're seeing the same problems crop up as a result.
The data couldn't be much more clear. (This is usually where we'd pivot to something cute like "just like the data on medical supplies expiration..." but let's make sure there's a healthcare industry to improve before we try to improve it.)
Sign up for more healthcare supply chain news articles delivered directly to your inbox. No chance of delivery interruptions from us, as vaccinated and masked-up as our crew is.